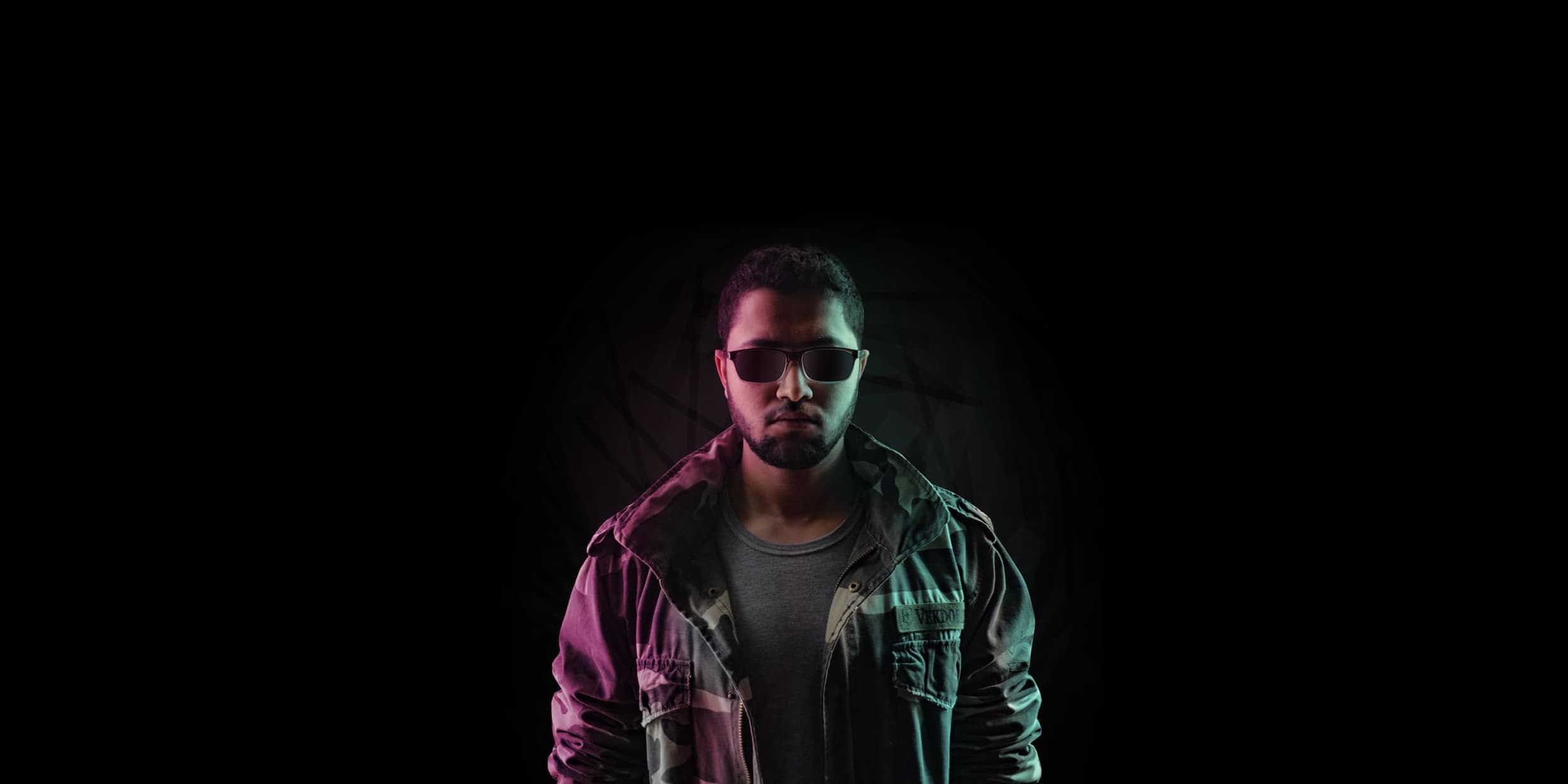 Born in Mohammedia, Tarik has always been a very curious creative little kid. He spent most of his childhood crafting all sorts of stuff using wood leftovers, recycled parts from his toys and any usable material he could find.
In the early 2000s, he moved to a more urbanized area of his city where he started discovering the world of hip-hop, street art, and graffiti writing. A few years later and after he was introduced to computers, Tarik started experimenting and creating digitally, manipulating photos, playing with sounds, and editing short clips. He had the chance to practice his multidisciplinary skills remixing for his dance crew, creating songs and album covers for his other hip-hop group where he was a beat maker and rapper, he also did take the extra task of editing cool videos in the process. In college, Tarik was already making a little money selling some of his composed beats to young rappers from his town.
Tarik has built a 12 years + professional career that he started as a volunteering graphic designer with a few NGOs, passing through the startup realm and moving all the way to be an art director for agencies and creative studios in Casablanca. He always makes sure to put his perfectionism on the table when it comes to developing meaningful and strong brand identities, as well as developing creative concepts with challenging ideas.
Tarik Raiss is creating his own lush and mysterious world one piece of art at a time. continuously improving his multidisciplinary skills in the process.